BenQ EH600
The BenQ EH600 is a versatile Full HD 1080p projector, ideal for meetings and training rooms, with wireless connectivity and inbuilt apps for seamless presentations.
3500 lumens brightness
DLP aspect ratio
Full HD 1080p resolution
3 Years collect, repair and return warranty
Wireless projection capabilities
£898.80 Incl. VAT£749.00 Excl. VAT
Resolution:

1080p

Brightness (Lumens):

3500

Light Source:

Lamp

Projector Warranty:

3 Years collect, repair and return
Projectorpoint Opinion
The BenQ EH600 features 3500 ansi lumens and Full HD 1080p resolution (1920 x 1080 pixels, 16:9 aspect ratio) making it an ideal choice for huddle, meeting or training rooms.
The EH600 comes supplied with a Wifi dongle that inserts into the projector and secured behind a cover on the projector to avoid possible theft. Once connected, the dongle provides either a point to point direct connection to a mobile device or you can configure it to have the projector join your corporate wifi network. Inbuilt Airplay and Google Cast means the user (once connected via wifi to either the projector wifi or corporate wifi) can stream content directly from their laptop or mobile device directly to the BenQ EH600.
The projector also features an onboard firefox web browser so inserting a wireless USB keyboard/mouse receiver gives you web browsing capabilities. When used in conjunction with the onboard WPS office app, the ability to create, edit and present word, excel or powerpoint files directly from the projector.
Price Vs Specification, the BenQ EH600 is unbeatable and our projector of choice.
Projection Calculator
Where can I position the projector?
To achieve an image with 382 cm diagonal size, place the projector anywhere between 449.49 to 945.59 cm from the screen.
Manufacturer Overview
Smart Projectors with 3500lm,1080P |EH600
?Wireless projection for instant mirroring
?Internet connectivity offers app enablement
?USB supported – completely PC free
?Convenient adjustment feet including a retractable foot
?Vertical keystone for perfect alignment
?Wall colour correction for projection onto any colour surface
Take the Lead from the Start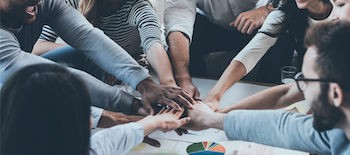 Smart Solutions to Elevate Your Agile Team
Lead a Seamless Meeting with Apps
Blizz allows you to start video conferences anywhere. With TeamViewer Quick Support, ITS can remotely access projector to troubleshoot a problem. The WPS Office includes Writer, Presentation, and Spreadsheets, allowing you to create documents collaboratively with your team members in the meeting. Moreover, FireFox browser offers Internet connectivity to search for anything.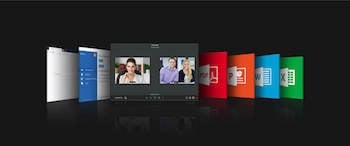 Take Control in Your Hand
BenQ Smart Control quickly turns your smartphone into a smart remote control, allowing you to lead a smooth meeting and finish your tasks on the spot.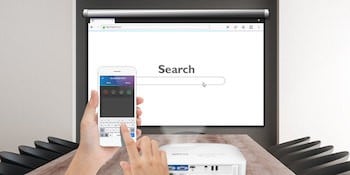 Be Organised, Nimble with Just a USB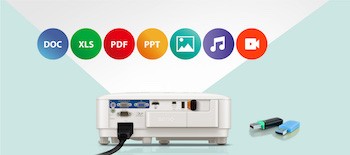 USB Supported-Completely PC free
Supporting a wide range of file formats including JPEG, PDF, Microsoft Word, Excel, PowerPoint files, and more, EH600's USB Type-A port allows you to easily project images or documents directly onto the screen without the need for a PC.
Instant Sharing,Never Miss Any Idea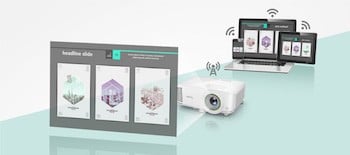 Wireless Projection
Just bring your own smart phone, tablet, or laptop PC to instantly mirror what is shown on your device to the projection screen. This wireless solution eliminates cable clutter, facilitating immediate and convenient collaboration for improved teamwork and meeting productivity.
* Inserting the bundled wireless dongle is required to use the wireless projection feature.
Maximise Your Highly Responsive Team

Show What You Got Instantly
The wireless projection feature allows for seamless collaboration to stimulate innovation.

Hold Meetings without a Computer
Stay agile and professional with all big files stored in a compact USB flash drive.

Business Apps to Complete Your Tasks in the Meeting
Boost meeting efficiency by completing tasks right away on the spot.

Start Meetings without Wait
Fast and easy setup to start meetings in a blink whenever ready.
Unleash Your Team's Full Potential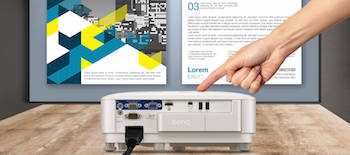 Grasp Ideas Instantly with Crystal Clear Image Quality
All Glass Lens Array
BenQ only uses high-quality glass lenses to minimise chromatic aberration, ensuring long-term image quality in brilliant clarity.
Exclusive Infographic Mode
Great showcasing the text and graphics of infographic in detail thanks to the high brightness and better colour gradation.
DLP Projection for Zero Color Decay
BenQ DLP projectors maintain the most vivid, crisp images by eliminating colour decay, preserving absolute picture quality for many years to come.
High Brightness and Full HD 1080P Resolution
With 3500lm high brightness and Full HD 1080P native resolution.EH600 offers subtle details, ultra-sharp readability.
Start Meeting in a Blink Whenever Ready
Adjustment Feet for Convenient Setup
Two adjustment feet, including a retractable adjustment foot, significantly enhance flexibility for projector setup and mobility in various types of meeting rooms.
Vertical Keystone for Perfect Alignment
Vertical keystone function adjusts the image for a professionally squared image.Keystone correction makes it easy to project ideally aligned images from a variety of locations.
Wall Colour Correction
Corrects the projected picture's colour when the projection surface is not white to prevent the possible colour difference between the source and projected pictures.
Flexible Projection Sizes
EH600 offers a flexible projection size from 60 to 180 inches, perfect for space-restrained huddle rooms or meeting rooms.
Details that Make a Difference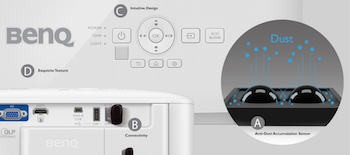 A – Anti-Dust Accumulation Sensor
Rejects large amount of dust accumulation,enhancing device durability and hence reducing maintenance costs.
B – Connectivity
Featuring 2 USB Type-A ports, Mini USB Type-B port, and 1HDMI 2.0 port, the EX600 offers great connectivity and compatibility.
C – Intuitive Design
The direction buttons feature an ergonomic design for intuitive navigation.
D – Exquisite Texture
EH600 features an exquisite, fingerprint-proof texture on the cover as an added delicacy.
Need some help and advice before buying?
No problem, simply give one of our specialists a call on freephone or drop us an email.
Call Now:

0800 073 0833
Want to get the most from your equipment?
Our team of qualified, certified and CRB checked AV Technicians are available to carry out professional installations of your projector, projector screen, associated cabling and more.
Projector Installation Service
Technical Specifications
Image
Brightness

3500 Lumens

Resolution

1080p

Light Source

Lamp

Contrast Ratio

10000 :1
Lens
Lens type

Throw Ratio – Minimum

1.49

Throw Ratio – Maximum

1.64
Warranty
Projector

3 Years collect, repair and return

Light Source
Documents
Need help or advice? Talk to experts!
If you need help making your choice, simply call our experts on our freephone.
Call Now:

0800 073 0833
You Might Also Like
The ViewSonic LS610HDH is a lamp-free projector with 4000 lumens, Full HD resolution, and 3rd generation LED technology for sustainability.
A versatile Full HD projector with wireless connectivity, high brightness, and long lamp life.
A powerful installation projector with Full HD resolution and versatile connectivity. Perfect for corporate use.
The BenQ MH733: a bright 1080p business projector with 4000 lumens, Full HD resolution, extensive connectivity options, and keystone correction for easy setup.
The BenQ TH671ST: compact, Full HD, high brightness, low input lag, 5W stereo speaker. Ideal for gaming and HD presentations in small spaces.
Compact, high-brightness Full HD laser projector with 4000 lumens. Free additional 2 year warranty
Compact design, easy installation, vibrant visuals for large venues. Laser light source for up to 30,000 hours use.
The BenQ LH500: crystal-clear images, vibrant colours, all-in-one solution for meetings. Long lifespan, low maintenance, cost-effective.
Experience crystal-clear images with the BenQ projector. High brightness, dual HDMI connectivity, and auto keystone make it perfect for meetings.
The Viewsonic X2: lamp-free, high brightness, short throw smart projector. 3100 LED lumens, 1080p resolution. Versatile connectivity, perfect images.
Experience crystal-clear images with the BenQ projector. It offers high brightness, perfect contrast, and easy setup for a convenient home cinema experience.
Browse More From Similar Category